Calling all cyber-security professionals and students!
Join ISSA Eugene and the Technology Association of Oregon for our October joint meetup in Eugene.

Meet and network with other cyber security professionals. We'll also hear from special guest David Trepp, M.S., Partner at BPM.
Format:
5:30 PM - Doors Opens / Hosted Food & Drinks
6:10 PM - Welcome
6:15 PM -  Speaker (1 hour inclusive of QA)
7:30 PM - Thank you for coming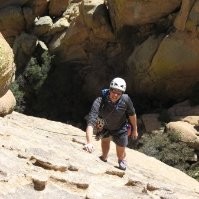 David has been a technology entrepreneur since 1989 and has led over 1,200 information security penetration test engagements for satisfied customers across all major industries throughout the United States and abroad. He has given dozens of presentations to audiences nationwide, on a variety of information security topics. David, a US Army veteran, is founder and CEO of Info@Risk (now BPM), a leading comprehensive penetration test firm. David has worked in information security with banking, law enforcement, government, healthcare, and commercial organizations since 1998.  When not at work, David exercises his risk management skills as an avid rock climber and long-distance cyclist.
David's talk will focus on IT Assurance Across System Boundaries (vendor agnostic). Information system administrators face a daunting challenge assuring information security and privacy across numerous interconnected networks, such as vendor and industrial control systems.  In this presentation, David will outline this challenge, show a few actual examples of breaches across system boundaries, and explore risk management techniques for dealing with this seemingly intractable problem.
Interested in sponsoring or speaking at future events, contact matt.sayre@techoregon.org